High-quality crusher hammer from Clirik
As we all know, crusher hammer is a part of mining machinery. With the fierce competition market industry, not only to want to survive in the competitive high quality torrent, maybe integrity of the service. Hammer crusher Although only a small parts, but its quality is essential, a small mistake, can cause devastating disaster for the entire device running production plant.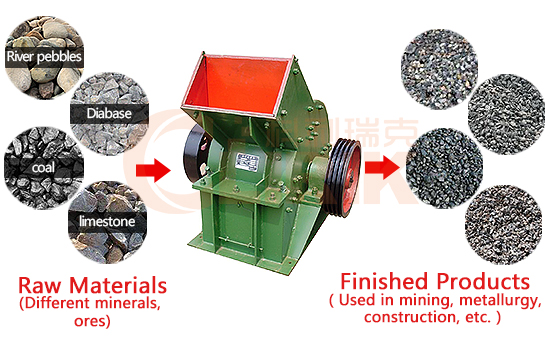 For the crusher hammer, working under harsh working conditions on the hammer will make it wear extremely fast, resulting in the need to frequently replace the hammer, become a big troubled for customers. After long-term in-depth study of characteristics of gravel, mine material, Shanghai Clirik developed a high-chromium composite hammerhead, the product has a good wear resistance, impact resistance, safety and reliability and other comprehensive performance, the service life is More than 2 times than forging hammer or high manganese steel hammer, is the first choice for small sand production line.
If you are intrested in hammer crusher or crusher hammer, please contact us.
上一篇:How can we make full use of jaw crusher in stone crushing plant?
下一篇:What caused the crusher blocking?