Christmas, this Western festival, began to pop up in China. Chinese-style Christmas, refers to Christmas in China more and more with Chinese characteristics. So How do people spend Christmas in China?
Present apples:
Christmas has become a very popular festival in China. The related business is booming, but China is not a religious country. The Christmas tradition is still young in China, but like many foreign customs that China has absorbed and transformed for centuries, China's Christmas season is also becoming more and more Chinese. For outsiders, these Chinese characteristics are sometimes mesmerizing and sometimes confusing. As on Christmas Eve, a gift called "Peace Fruit" is quietly passed on in people's hands. This custom of sending "peace fruit" on Christmas Eve, only in China.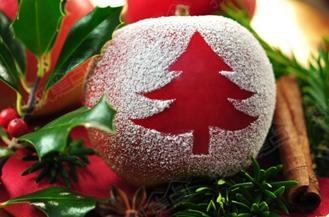 Entertainment:
The way people treat Christmas is more like a St. Patrick's Day or Valentine's Day. In other words, it is a happy day. Instead of spending time with family like Westerners, people go out and meet with friends. Typical ways to celebrate Christmas include watching movies, singing karaoke or shopping. Cristmas is the most important shopping time of the year. Young couples or couples have always seen it as a romantic day. Ski resorts and amusement parks are popular holiday destinations.
Wish each other:
When Christmas is approaching, people turn on their computers and can always receive Christmas greetings from enthusiastic netizens. A variety of pictures and text, festive vocal e-cards, make people in the gradual warming winter feel the warmth. Indeed, Western culture in China has been the gradual transformation from breeze to rain. The most immediate and concentrated manifestation of this is the quiet rise and growing popularity of Christmas in China.
Commercialize:
Every Christmas comes, people decorate the Christmas tree in shopping malls, restaurants and hotels, hang up Christmas banner to celebrate Christmas, and employees wear little Red Riding Hoods. Kindergarten children dance around the Christmas tree, looking forward to the teacher to distribute Christmas gifts. It is festive and warm. Christmas Eve, the restaurant will be overcrowded, as well as high-level hotel and large supermarkets.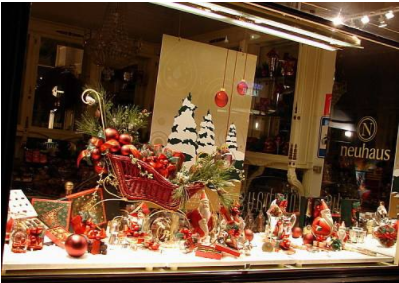 The Christmas tradition has still a quite short time in China, but just as China has absorbed and used many foreign customs for centuries, it has shaped Chinese characteristics.