Jaw crusher
is currently the most widely used primary crushing products, according to its structural characteristics it can be divided into two kinds of simple pendulum and complex pendulum. There are similarities between the two crushers, but there are also many differences.
Whether it is a simple pendulum or complex pendulum, jaw crusher equipment has advantages:
1, with high quality excellence
C6X series jaw crusher obtains the reasonable moment of inertia and the bigger crushing stroke through the optimization of equipment structure, crushing chamber type, dynamic jaw movement trajectory and speed parameters, which make the equipment crushing more efficiently under the same power consumption. The customers Return on investment is greater.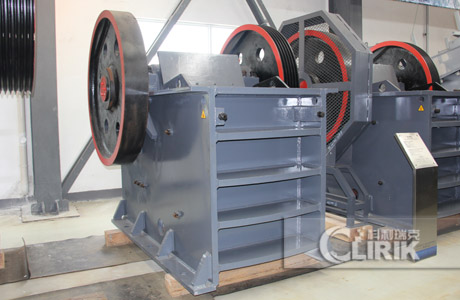 2, high quality casting and forging equipment to ensure reliable performance
In order to ensure efficient operation of the equipment in breaking hard materials, the core components of the C6X jaw crusher, such as high-quality cast jaws, large eccentric eccentric forging, heavy-duty cast flywheel and high-strength integral cast Steel bearing box, strong power with reasonable equipment speed to ensure stable and efficient production equipment.
3, with high standards of international configuration
High-quality raw materials and reliability design provide adequate equipment strength and durability for the C6X Series Jaw Crusher crushing super-hard materials and reduce maintenance costs.
Selection of domestic and foreign well-known brand accessories, such as bearings, motors, etc., can be based on user needs selection of domestic and foreign well-known brand products, quality assurance, to meet the needs of users of different configurations.
4, quick and easy installation into production
C6X series jaw crusher adopts integrated motor base design, the motor base is directly fixed on the crusher, there is no need to make the motor foundation, which reduces the installation space and at the same time the power transmission is more stable.
As the most popular stone crusher, jaw crusher owns many many fans. If you need it, please contact us, we will reply you within 24hours.